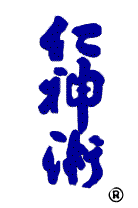 Jin Shin Jyutsu brings balance to the body's energies, which promotes
optimal health and well-being, and facilitates our own profound healing capacity.
It is a valuable complement to conventional healing methods, inducing relaxation
and reducing the effects of stress.
Experts estimate that upwards of ninety percent of disease is stress-related.
Perhaps nothing ages us faster, internally and externally, than high stress.
Jin Shin Jyutsu is an effective art for managing this stress, which translates into:
Decreased anxiety.
Enhanced sleep quality.
Greater energy.
Improved concentration.
Increased circulation.
Reduced fatigue.
Jin Shin Jyutsu can help a number of health issues including:
Cancer
Immune system
Fractures
Burns/Scarring
High Blood Pressure
Addictions
Muscle Pain
Respiratory Projects
Fertility
Dental Projects
Jin Shin Jyutsu changes the attitudes that underlie the physical symptom
(worry, fear, anger, grief and pretense).
~ ~ ~ ~ ~ ~ ~ ~ ~ ~ ~ ~ ~ ~ ~ ~ ~