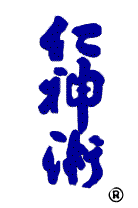 * Free yourself of stress
* Conquer fatigue
* Relieve yourself of pain
* Improve your health
Jin Shin Jyutsu sparks our natural healing process from within,
balancing our mental, emotional and physical well-being.
In an introduction to JSJ self help you will learn tools to balance
and maintain harmony within yourself. Jin Shin Jyutsu can transform
people's lives, eliminating disharmonies such as fatigue, anxiety,
stress, pain, chronic illness and more.

JSJ self help can be done anywhere, anytime and repeated
multiple times a day.
The benefits of JSJ become enhanced the more often you practice.

JSJ is a natural and simple approach to taking care of yourself.
Use the safety energy locks to feel a sense of well-being.

Call to request a class date.
Use your finger tips to change attitudes and feel better.

Practice mudras you can view in video below:
http://www.youtube.com/watch?v=uvqvIn-kGOw
UPCOMING SELF HELP CLASSES @
UNION LIBRARY OF HATBORO
Call 215.672.1420 or 678.360.3886 to register or to request a class offering.