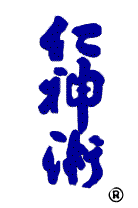 Jin Shin Jyutsu is for all living beings.

Jin Shin Jyutsu helps all living beings by bringing the mental, emotional and physical aspects into balance.
Whatever happened in an animal's life before she/he was adopted (or, perhaps, discovered as a stray),
affects him in all those aspects.
While focusing on helping his healing physically, he may also be helped in many other ways.

Is your animal companion fearful?
Is he angry and aggressive?
Is he uncooperative?
Does he have health issues?
Perhaps he could use an attitude adjustment provided by Jin Shin Jyutsu.
The gentle art of sharing Jin Shin Jyutsu will increase communication
between you and your animal companion.
You may watch and learn as the practitioner demonstrates flows to
harmonize your animal companion's life energy by balancing body,
mind and spirit.

The length of a session generally ranges between 20 minutes to
an hour, determined by the animal
View the site below and watch teacher, Adele Leas, explain about
Jin Shin Jyutsu for animals.
http://www.youtube.com/watch?v=CMHkY3LdlSw